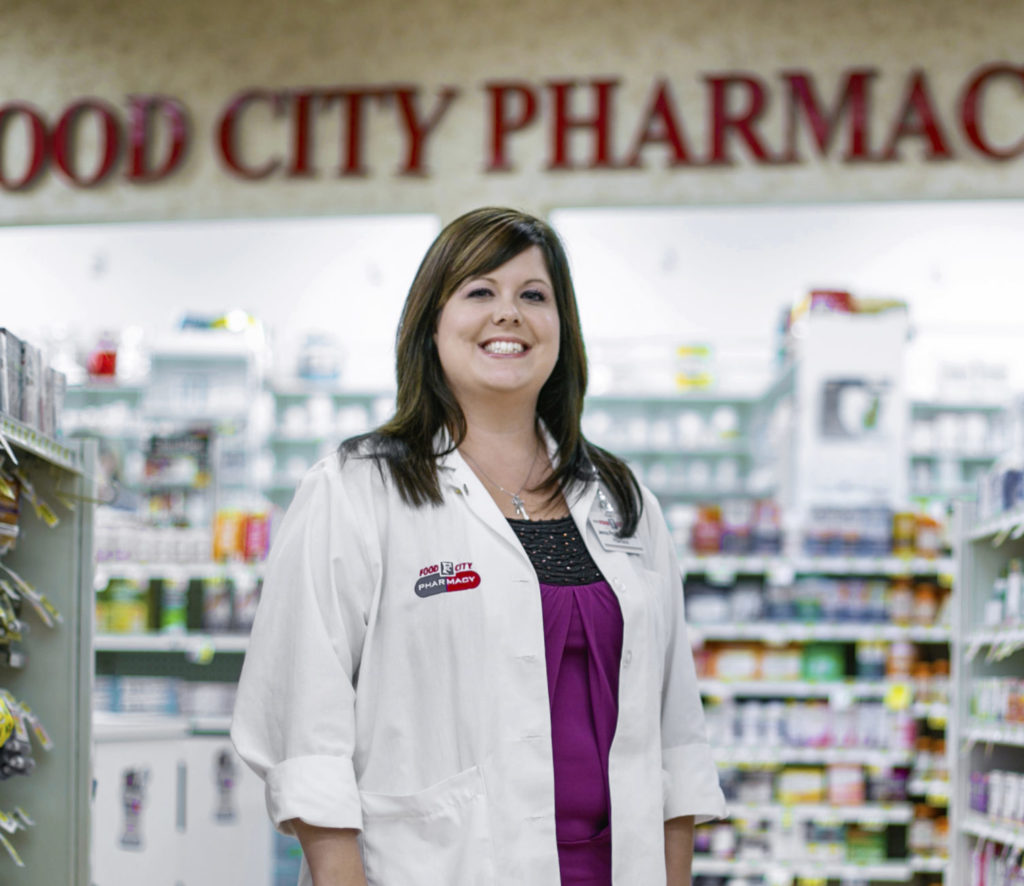 Academics
The doctor of pharmacy degree (PharmD) is awarded in recognition of the attainment of the highest level of professional education in pharmacy. With advanced training in clinical and patient-centered care, the PharmD graduate is well prepared to assume an active role as a drug therapy specialist.
It takes three years to complete ACP's program.
ACP utilizes a modified block curriculum where two half-day courses are taught during the first professional year, one in the morning and the other in the afternoon. During the second professional year two courses alternate days throughout the week. Classroom hours are from 9:00 a.m. to 4:00 p.m. with a one hour lunch break at noon. Courses vary in duration from 10 to 30 days.
The college recommends students achieve a minimum cumulative grade point average of 2.5/4.0, or its equivalent, for admissions consideration.
For the Class of 2018, we received over 605 applications for 75 seats.
All pre-pharmacy study and prerequisites must be either completed at an accredited college or university in the United States or coursework taken at a non-United States-accredited institution must be evaluated by World Educational Services, AACRAO International Education Services, or Josef Silny & Associates.
ACP requires a grade of "C-" (or its equivalent) or better in all prerequisite courses.
No, you do not have to complete all prerequisite courses before applying; however we recommend that prerequisites be completed by June 1st of the year of enrollment. If you are not able to complete all prerequisites prior to June 1st, please contact the Admissions Office to discuss your options.
You must update your application in PharmCAS (Pharmacy College Application Service). Updated information will be forwarded to ACP. If coursework completion occurs after the last date for updates within PharmCAS, then you must submit an official transcript directly to ACP.
Applying for Admission
The deadline applying through PharmCAS is May 1st of the admissions cycle.
The Pharmacy College Application Service (PharmCAS) is an online application system that allows students to submit a single application to apply to multiple PharmD programs. Applicants to ACP are required to use PharmCAS. Visit the PharmCAS website for more information.
If you wish to verify that your file is complete with PharmCAS and has been forwarded to ACP, you can log into your PharmCAS application and check the Status menu option. Please do not contact ACP with questions about your PharmCAS application.
After your application is complete and you have been interviewed, the Admissions Committee makes its decision. All acceptances are conditional on your completing remaining prerequisite courses with a grade of "C-" or better.
Rolling admissions means that ACP's Admissions Committee reviews and decides on applications as they are received until no openings remain for the entering class.
No, we are not allowed to disclose application information with anyone except the applicant.
Letters of Recommendation
This institution requires an evaluation from a science professor or a pharmacist. ACP does not accept evaluations from friends, family members, clergy, co-workers, or politicians.
Health & Safety
You must have health insurance to attend ACP and be able to provide proof of your coverage. Insurance coverage is required throughout a student's enrollment at ACP.
Yes. All students must provide documentation of the following immunizations before matriculation:
 MMR: Measles (Rubeola) vaccine without immune globulin after 1967, which includes two doses after twelve months of age, and at least one month apart. The second dose should be received after 1980. Also required is mumps immunization or documentation of the disease within your lifetime and rubella immunization or positive titer within your lifetime.
Tetanus-diphtheria: Td booster within the past ten years. The student should substitute Tdap for one booster of Td. A two-year interval since the last Td is suggested.
Polio: Complete OPV series.
Hepatitis-B: Students must show documentation of the first two of the three shots upon admission to pharmacy school. Before entering Early Pharmacy Practice Experience (EPPE), students must provide documentation of the third shot.
 Varicella Zoster (Chicken Pox): Varicella vaccination or documentation of disease in lifetime.
General
Yes, The Appalachian College of Pharmacy is accredited by the Accreditation Council for Pharmacy Education (ACPE), and the Southern Association of Colleges and Schools Commission on Colleges (SACSCOC).
The State Council of Higher Education for Virginia (SCHEV) has certified the Appalachian College of Pharmacy to operate in Virginia, and approved the formal use of the name "Appalachian College of Pharmacy," as well as ACP's right to confer the doctor of pharmacy degree.
Yes, ACP has INS approval to issue an F-1 student visa.
Our sites for the Early Pharmacy Practice Experience are primarily located within a 100-mile radius of ACP. Sites for the Core and Advanced Pharmacy Practice Experience are located across the United States.
Previous Experience
You are not required to earn a bachelor's degree in order to apply to ACP. The PharmD degree requires at least two years of undergraduate study and most pharmacy students complete three or more years of college before starting a pharmacy program. ACP does give preference to students who have earned a bachelor's degree or other advanced degree. Individuals who hold a bachelor's or other advanced degree must still complete all three academic years of the accelerated professional pharmacy program at ACP.
Pharmacy work experience is not required for admission to ACP. It is, however, strongly recommended that all applicants work in the field as a technician through employment, shadowing, or volunteer work. Candidates who have prior experience in a pharmacy environment do receive additional consideration during the application process.
Admissions Testing
The Pharmacy College Admission Test (PCAT), an exam developed by Pearson Education, Inc. is a specialized test that helps identify qualified applicants to pharmacy colleges. It measures general academic ability and scientific knowledge necessary for the commencement of pharmaceutical education. The PCAT is constructed specifically for colleges of pharmacy and measures general ability and scientific knowledge in six areas: verbal reasoning, reading comprehension, biology, chemistry, quantitative ability, and writing.
No, we no longer require the PCAT
Interview
Yes, an interview is required. The Admissions Committee will invite selected candidates for an interview which will occur between October and April.
Candidates are interviewed by ACP faculty and community partners.
Professional dress is expected for the on-campus interview.
Financial Information
Yes, Title IV federally funded financial aid is available.
Students are provided electronic access to a majority of ACP curricular textbooks; this expense is included in college fees.
The seat deposit is due within ten (10) business days of notification of acceptance to the College (unless otherwise stated in the admissions offer). A seat deposit is refundable up to $500 until June 1st, after June 1st no refund will be issued. The remainder of the tuition for the Fall Semester is due on the first day of enrollment. The schedule for remaining tuition payments can be found on the tuition payment schedule.
You may be eligible to defer payment of tuition charges based upon the amount of federally guaranteed student loans approved through the Financial Aid Office. In addition, you may be eligible to defer tuition pending the disbursement of private loan funds. However, in order to request additional time for payment of tuition and fees, the student must provide proof that they have completed all required steps to acquire funding and are merely waiting for the disbursement.
You will be granted a deferment of the current semester's tuition if you: have applied for a federal student loan for the semester that tuition is being charged have submitted all the necessary documentation to qualify for the loan and have been cleared by the Financial Aid Office for disbursement of funds will receive federal loans in an amount at least equal to the outstanding tuition and fees balance or have paid the difference between the amount of net loans being received and tuition and fee charges outstanding
No, ACP does not offer a payment plan at this time.
If you fail to pay or make arrangements to pay tuition and fees, you will be subject to the following actions:
Registration will not be processed.
Transcript requests will not be processed.
Grade reports will be withheld.
Registered students may be removed from current class enrollment.
Certification of graduated students to Board authorities will be withheld.
Diplomas will be withheld.
Students who voluntarily withdraw from ACP are responsible for paying all assessed tuition and fees due for that term. The amount of tuition owed will be assessed based upon the percentage of time (based on calendar days) the student spent in academic attendance. If a student has completed 60 percent or more of the term, he or she will be responsible for 100 percent of the tuition for that term.
ACP offers a limited number of scholarships. To find out if you are eligible and to apply for scholarships, click here.
Students may be eligible for financial aid up to the Cost of Attendance (COA). The COA is calculated for each class and can be found here.
Students may submit documentation for consideration of an increase to COA. The documentation should be submitted for a professional judgment decision. The individual decision will be considered and a response to the request will be given to the student. There is no guarantee that requests will be approved.
Federal Direct Loan Program
Private educational loans
Veteran's Benefits
Scholarships and grants
ACP Emergency Short Term Advance – As a non-profit institution, ACP is not an authorized lender. As a matter of policy and given the availability of other forms of financial aid, ACP does not issue instructional loans of any kind. However, in some circumstances, a student may obtain an emergency advance of funds. Apply for these advances in the Financial Aid Office. Advances are subject to availability of funds. The Business Office normally disburses the funds by check within 5 to 10 business days of receiving a completed application and an approved request.
Complete the Free Application for Federal Student Aid, or FAFSA, application online. ACP's Title IV federal code number for the FAFSA is G41806.
For information about the Direct Loan process, click here. The Department of Education typically disburses loans to ACP at the beginning of each term.
Students will receive notification of receipt of the funds. The Business Office will then apply the funds to the student's account. If a credit balance remains after payment of tuition, fees, and other charges, the student will be issued a check for the overpayment. Overpayments will not be processed until the student account is paid in full.
Once ACP has received the funds.
The Financial Aid Office has confirmed your eligibility.
The Business Office has applied the funds to the student account.
The student has registered for classes.
The Business Office has prepared and issued the check.
The Business Office will notify the student by email (to student's ACP email account) that the living expense check is ready to be picked-up. If the student is a third year student on rotation, then the student can notify the Business Office of the mailing address and the living expense check will be mailed as directed. If the student has met all financial aid deadlines, then the check is typically available within 5 business days after the student receives notification of the pending disbursement to the school. Occasionally check processing times may be longer than 5 business days, so students should plan their financial needs accordingly.
Federal regulations governing the student loan program stipulate that in order to continue to be eligible for Title IV financial aid (unsubsidized Direct Loans), you must be making satisfactory academic progress toward a degree.  Please see current student handbook for satisfactory academic progress policy (SAP).
Enrolled students in good academic standing are generally eligible for deferment of payments on student loans. Most lenders have a specific form on their website that you must complete to obtain a deferment. Please submit your completed form to the FAO and the FAO will complete their portion of the form and process the form according to your request. ACP also reports student enrollment status to the National Student Loan Data System (NSLDS). Repayment of student loan debt is deferred as long as a student is enrolled at least half time at an eligible post-secondary institution.
Yes. As first year students, borrowers must complete an entrance counseling session at www.studentaid.gov before receiving a federal student loan or federal unsubsidized loan. Prior to graduating or leaving school, Direct Loan borrowers must complete exit counseling at www.studentaid.gov.