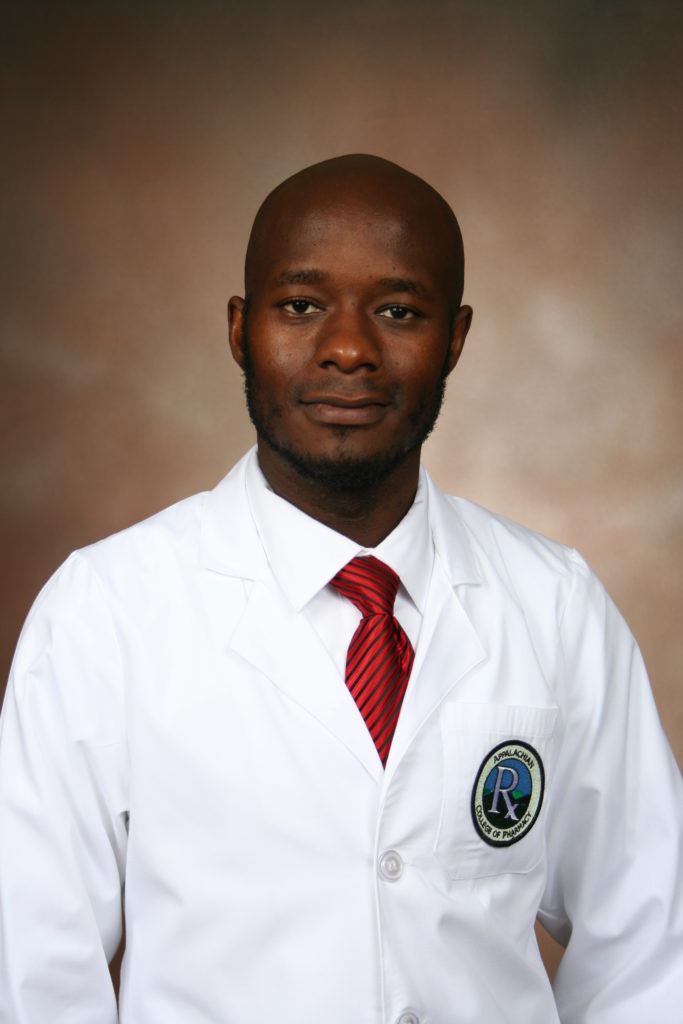 A message from our Dean
Located in the heart of the central Appalachian Mountains, the College offers one of the few accelerated three-year Doctor of Pharmacy programs in the nation. The Appalachian College of Pharmacy was created to serve regional needs and to provide a beacon for progressive pharmacy practice and education that will shine nationally for its academic excellence and innovations in rural health care. Through education, service, outreach, research endeavors, and an abiding determination the College faculty and students have begun to make a difference in the lives of those who suffer from prevalent health disparities such as drug and tobacco addiction, asthma, obesity, and diabetes.
The academic program instills the knowledge and skills that student pharmacists need to excel as health care professionals and to overcome barriers that hinder health care in rural communities. Through the experiential education program students gain exposure to a variety of practice models, settings, and in-depth experiences to enhance and expand their knowledge, practice skills, judgment, and sense of responsibility necessary to support independent and collaborative practice.
This is a dynamic and exciting time for the profession of pharmacy and for pharmacy education. There are more diverse career opportunities for today's pharmacy graduates than ever before. Thank you for your interest in the Appalachian College of Pharmacy. Please feel free to contact me personally if you have any questions regarding our academic program or campus. We look forward to working with you to expand and enhance the future of pharmacy.
Sincerely,
Susan L. Mayhew, Dean
---
Susan L. Mayhew is the Dean and Chief Academic Officer for the Appalachian College of Pharmacy where she is one of its founding administrators and educators. As Dean, Dr. Mayhew successfully led ACP to accreditation from the Accreditation Counsel for Pharmacy Education and the Southern Association of Colleges and Schools Commission on Colleges and expanded ACP's educational and outreach initiatives. Prior to becoming Dean, Dr. Mayhew served the College as Associate Dean for Pharmacy Practice Programs, Chair of the Pharmacy Practice Department and Director of Experiential Education. She currently teaches in the areas of nutrition support and electrolyte, fluid, and acid/base disorders.
Dr. Mayhew completed her pre-pharmacy coursework at East Tennessee State University. She earned a Doctor of Pharmacy degree in 1993 from the University of Tennessee and completed a post-doctoral residency specializing in nutrition support and critical care at the University of Maryland Medical System in Baltimore, Maryland.
Prior to joining the Appalachian College of Pharmacy, Dr. Mayhew was the Pharmacy Education Coordinator, Pharmacy Residency Programs Coordinator and Nutrition Support Specialist at Columbus Regional Healthcare System in Columbus, Georgia. Dr. Mayhew was instrumental in expanding the pharmacy residency program at Columbus Regional to offer the largest pharmacy residency training program in the state of Georgia at the time. She developed and coordinated a pharmacy-managed nutrition support teaching service encompassing neonatal, pediatric, and adult patient populations. She served as an administrator, clinic specialist and educator for the pharmacy department for more than a decade. During that time, Dr. Mayhew also held faculty and/or preceptor appointments from the University of Georgia, Mercer University and Auburn University Schools of Pharmacy. She has been a Board Certified Nutrition Support Pharmacist (BCNSP) for over 2 decades and recognized as a Fellow of the American Society of Health-System Pharmacists (FASHP) for sustained commitment to pharmacy education and practice excellence.
Dr. Mayhew is active in state, regional and national pharmacy organizations and has presented invited lectures, regionally and nationally, on pharmacy and nutrition related topics. She has published numerous scientific articles, abstracts and book chapters. Dr. Mayhew serves on the Southwest Virginia Health Authority Board and has held multiple leadership roles within professional organizations.
In her free time, she enjoys exploring the mountains, lakes and streams of Appalachia, and hobbies including gardening, cooking and a variety of sports.