Below are the current residents in our PGY-1 Program. If you're interested in being a future resident with Appalachian College of Pharmacy, visit our PGY-1 Residency Program page and fill out an application.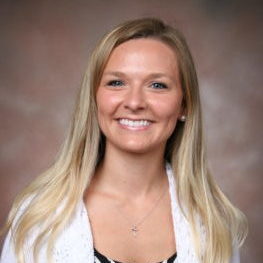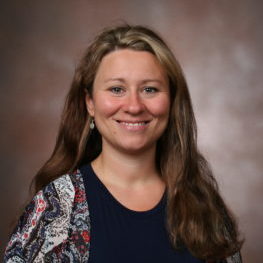 Anna Lyall

Anna was raised in Haysi, Virginia; a small town where coalfields are prominent and nature abounds. She completed her undergraduate studies at Bluefield College and Southwest Virginia Community College. While studying at Bluefield, she majored in Chemistry and started as the first baseman/pitcher for the Lady Rams Softball team. During this time, she worked on campus as the Assistant to Registrar and became a sister to the Alpha Delta sorority. After attending Bluefield, Anna decided to complete her pre-requisite coursework at Southwest Virginia Community College and earned an Associates of Arts and Sciences degree. While attending Southwest Virginia Community College, Anna married her high school sweet heart Shawn Douglas Lyall.
Upon graduating, Anna completed her doctorate degree at the Appalachian College of Pharmacy in Grundy, Virginia. She served as the President of the Fellowship of Christian Pharmacists, and worked at Food City Pharmacy in Claypool Hill, Virginia. In April of 2018, Anna matched with the Appalachian College of Pharmacy for a PGY-1 Residency.
Her plans for PGY-1 residency are to immerse herself in the complete aspects of patient care such as medication therapy management, medication safety, and patient understanding. She plans to focus on areas of mental health, wellness, and cognition. Anna will be working as an Assistant Professor of Pharmacy Practice at the Appalachian College of Pharmacy and practicing at Cavalier Pharmacy in Wise, VA.
Anna and Shawn purchased a home in Abingdon, Virginia where they plan to raise a family. She and her husband love to spend their spare time snowboarding, being outdoors, playing on the lake, and fishing. They attend Highlands Fellowship Church for Sunday worship.
Jessica Phipps
I obtained my Bachelor's degree from East Tennessee State University. I double majored in Biology and Chemistry with a minor in humanities. While working on my Bachelor's degree, I started a part time job as a pharmacy technician at Bristol Regional Hospital now known as Ballad Health. I thoroughly enjoyed my position, and the pharmacists taught me everything they knew about pharmacy. My passion grew during this time for pharmacy and this inspired me to apply to pharmacy school in 2015. I obtained admission at the Appalachian College of Pharmacy and I enjoyed pharmacy school in its entirety. I enjoyed learning as much as I could to make an excellent pharmacist for my patients and served as a tutor for the college. I recently graduated from the Appalachian College of Pharmacy in May of 2018 with my doctorate degree in pharmacy. I graduated in the top 10 percent of my class and I am a member of the Rho Chi honor society.
My professional interest is in ambulatory care and monitoring chronic disease states such as diabetes, hypertension, dyslipidemia, and anticoagulation. As a current resident of ACP's PGY-1 community residency program, my primary focus will be helping to establish the ambulatory care clinic with Ben Price, Pharm D at TigeRx Pharmacy in Honaker, Virginia. I will also be helping to expand Medication Therapy Management along with giving and educating patients on immunizations.
I recently got married April 1st. In my spare time I enjoy spending time with my husband, serving in our church, exercising, and boating at the lake with my family. Lastly, I became an aunt for the first time last September. Carson is a bundle of joy, and I greatly enjoy spending time with him.